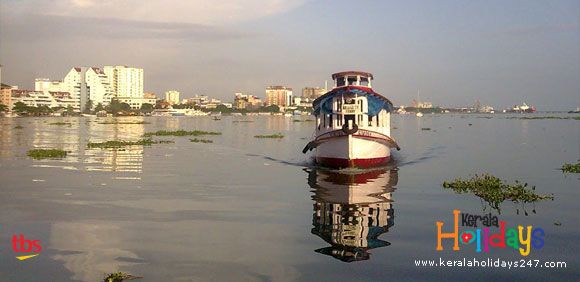 To promote tourism and inprove the passenger boat service in the city, the Kerala State Water Transport Department (KSWTD) will soon introduce tourist-cum-passenger boat services. Though the water transport department mooted the proposal last year, the project was delayed for several reasons.
"Shortage of staff is a major hurdle in the way of starting the service in Ernakulam. However, we are planning to go ahead and introduce it as the service which were launched earlier in the Alappuzha  Kollam route and other routes in Alappuzha district on an experimental basis were found to be a great success" Said Shaji V Nair, director, KSWTD.
As per the proposal, the new boat services are expected to connect the islands of  Vypeen, Fort Kochi, Mulavukad, Mattancherry and willingdon Island. The intention is to give tourists a feel of backwaters of Kochi.
The duration of a trip will be two-and-a half hours. There will be eight trips per day, with four boats pressed into service.
The new services are expected to solve the water transport problems of the city. Currently, lack of vessels and adequate services to the nearby islands are the major problems as both tourists and passengers have to depend on the scant available boat services.
"The final date for launching the new boat service is yet to be fixed. The feasibility report has been submitted," said Joseph Xavier, KSWTD superintendent, Ernakulam.  The upper deck of the boat which has more facilities will be reserved for tourists. The fare will be higher for the tourists.