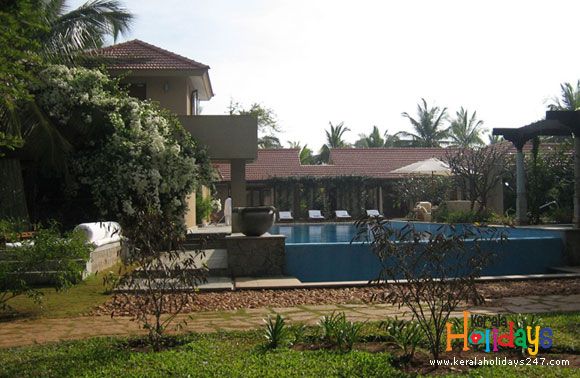 Shreyas Yoga Retreat, Bangalore
Location – It is located at Nelamangala, Banglore.
Vision :  Restoring health through Indian tradition of Yoga
Highlights
Balinise Massage – concentrates primarily on the connective tissue of the muscles
Thai Massage -  A blend of yoga, acupressure and reflexology  to relax and open the body's natural energy flow
Swedish Massage – to relax muscles by applying pressure to them against deeper muscles and bones, and rubbing in the same direction as the flow of blood returning to the heart.
Aroma Therapy Massage – essential oils are used in this massage, which works as a stimulant as well as relaxant
Relais &  Ch'teaux Guide 2011, a top luxury hotels guide, mentioned about  Shreyas Holistic programme
Rejuvenate mind, body and spirit at Shreyas yoga retreat. It is a  wellness center and spiritual retreat located in the suburbs of Banglore.Come to Shreyas for a revitalizing Yoga retreat. The warm climate,the slow pace of life and the tranquil natural environment make it the perfect yoga destination. If you are new to yoga, then a yoga retreat will give you a comprehensive introduction to this ancient practice. If you are already an experienced practitioner you will be able to deepen your practice in a peaceful and beautiful setting. Yoga practices are based on traditional Hatha Yoga – a combination of Asanas (postures) and Pranayama (breathing techniques) and relaxation, that has given benefit to millions of practitioners over thousands of years. The concentration and awareness that yoga exercises require, helps to train the mind to bring more awareness into daily life.
Contact
Shreyas Retreat, Santoshima Farm, Gollahalli Gate, Nelamangala, Banglore
Ph:080 27737103/27737183