Kochi starting point of Kerala tour and Kerala travel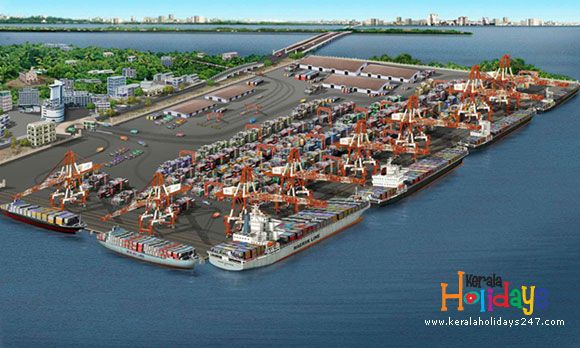 Kochi  offers and promises different attractions to different people who comes for Kerala Tour and  Kerala Travel.   Kochi used to be the arrival point of  Kerala Tourism for visitors from the other Indian states as well as international tourists.
Kochi Introduction
Kochi, Commercial Capital of Kerala
Gateway or Starting point to any Kerala travel
Cosmopolitan city ,always on the move
City with pulsating, alive, vibrant culture
Most affluent and industrialized city in Kerala
Kochi, the Queen of the Arabian Sea is the perfect starting point for exploring the unfathomable diversity of Kerala.  This vibrant city enriched with breathtaking scenic beauty is referred to as the Gateway to the 'God's Own Country', Kerala and is perhaps the most significant city on the country's west coast, after Mumbai. Flanked by the Arabian Sea on its west and the Western Ghats on its east – Kochi is a stupendous seaside city that enchants the people from across the world with its breathtaking scenic views. It historic palaces including Bolghatty Palace and Dutch Palace, forts like St. Angelo's Fort, museums such as the Hill Palace Museum, lovely beaches like Cherai Beach. The man made Willington Island bounded by amazing backwaters and those houses the port and the Naval Base is really fascinating. The Chinese fishnets along the banks and the backwaters are really memorable as well as thrilling experience.
The CSEZ, Infopark, Shipyard and other facilites make it an industrial hub. The infrastructure facilities that include an international airport, two railway stations, a natural harbor, state-of-the-art health centres, superb recreational and entertainment options, and excellent educational facilities make this city more attractive. The city's growth is further enhanced by the upcoming mega projects like the Smart City initiated by Dubai Internet City and The Vallarpadam International Container Terminal (VCT).
How to reach
Kochi Airport: International airport at Nedumbassery (30km from the town)
Rail: Ernakulam Jn. ( South ),  Ernakulam Town (North),
Road: KSRTC Station is near Ernakulam Jn.(South)Railway Station )

Planning a Holiday in Kerala, give a call to our Travel Consultants on 98460 89546, who are professionals in hotels and holidays Or Fill out the form below. We will help organizing a perfect trip for you.
Related posts: