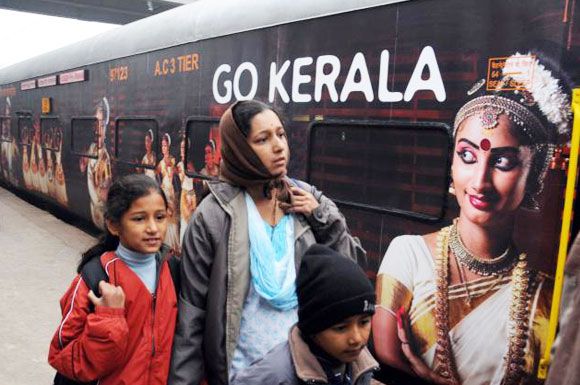 Kerala Travel is truly a rewarding experience. It  is one of India's top travel destinations, possessing an endless range of attractions and activities that cater for the shopper, cultural enthusiast, historical buff and nature-lover. A bubbling, bustling melting pot of different castes and religions live together in peace and harmony. It is home to hundreds of  colorful festivals, travelers get a real time to celebrate and socialize with local people. Keralites are very laid back, warm and friendly. With a Kerala tour package experienced guides will share insight into the local culture and traditions and many will teach you some basic, conversational Malayalam.
One of Kerala's  key attraction is its extreme contrasts.   Sophisticated city life is highly imposing, but the true picture of this place lies in picturesque villages. Cochin, is a primary tourist spot for its energetic city life and the rich heritage. One of the must see place, this city is outstanding for the amazing mix of modernism and ancient culture. The plush markets, malls, restaurants are very much  in contrast to the traditional mindset of the Keralites. Interiors gives the true picture of  this state's  beauty amidst paddy fields, rustic fishing villages and palm fringed  beaches. Other than just the beauty, interior Kerala is also a perfect destination for exciting activities like backwater cruising, mountain hiking, birding  as well as  jungle adventures.
Kerala traditional culinary style has been greatly attracts  tourists from all over the globe. The food  often described as spicy and flavorful. There is such a great variety; spicy traditional food, a seemingly endless variety of seafood as well as exotic veg & non-veg cuisine. Many Kerala signature dishes require key ingredients like spices and coconut milk which gives many of the foods that authentic flavor and delectation. There are also regional dishes which are specialties of different parts of the state. Payasam, is a unique dessert served after a meal cannot be found anywhere in the culinary circle of dessert world.
For the perfect holiday full of surprises, electric cultures, mouthwatering delicacies and natural wonders, the time is now, the place is Kerala. We guarantee one of the most hassle-free and organized   Kerala travel experiences.